from Notebook of a Return to the Native Land, by Aimé Césaire; translated and edited by Clayton Eshleman and Annette Smith; introduction by André Breton
+ content forthcoming!

AIMÉ CÉSAIRE is most well known as the co-creator (with Leopold Senghor) of the concept of négritude. A member of the Communist party and active supporter of a progressive Socialist movement in his native Martinique, Césaire wrote his long poem, Notebook of a Return to the Native Land, at the end of World War II. It is a masterpiece of immense cultural significance and beauty and became an anthem of Blacks around the World.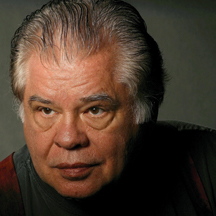 CLAYTON ESHLEMAN is a professor emeritus at Eastern Michigan University and the foremost American translator of Aimé Césaire. He is the author of The Grindstone of Rapport / A Clayton Eshleman Reader and translator of The Complete Poetry of César Vallejo.